Mobility Space on an Evolution Spree
By Wayne Soh, Director, Investments, Plug and Play Tech Center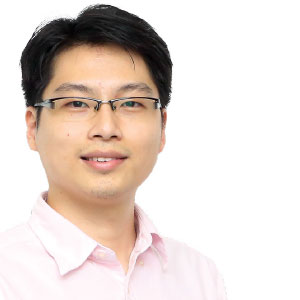 Wayne Soh, Director, Investments, Plug and Play Tech Center
Intro
I was en-route to San Francisco from Singapore when I came across this Hong Kong-Chinese action film starring superstars Chow Yun Fat and Aaron Kwok on the Singapore Airlines in-flight entertainment system.
Project Gutenberg, an award-winning movie released in 2018, tells a story about a counterfeit ring leader who tries to recruit a skilled artist to join his team in a bid to forge a new version of the US hundred-dollar bill. This reminded me of how India came up with a demonetization plan back in 2016 to combat black money. Whether this was a successful roll-out aside, we find that consumers and merchants today are yearning for a better user experience, and they are the catalysts that are hastening the shift towards a cashless society with mobile payments being preferred instead of cash.
With the world around us moving rapidly ahead, it is becoming clearer that nobody is safe from technological disruption - the livelihood and specialized skill sets of these deceitful "artisans" will also eventually be rendered obsolete. This phenomenon is affecting people beyond just the Financial sector, and is especially evident in the Mobility sector which I will share more about in this article.
Corporate Innovation through Plug and Play
For those of you who might not have heard of Plug and Play, we have built the world's largest corporate innovation platform, covering 15 industry-themed verticals with a presence in more than 30 cities around the world. Our core strength lies in matchmaking startups with large corporations, plugging the gap created by the increasing rate of technological advancements beyond the typical speed of technology adoption and innovation. We find that corporations nowadays face more challenges than ever before to adapt to the market and will find it increasingly more challenging the larger and more complex the organization as they strive to grow their core businesses and maintain a growth on their bottom-line even in times of change.
With the opportunity created by this burgeoning gap, Plug and Play currently works with more than 300 corporations around the world to supercharge their corporate innovation efforts, including more than 60 corporations just in the Mobility space alone. Our Mobility platforms are currently live in 5 locations globally, including the flagship Startup Autobahn platform founded by Daimler and Plug and Play back in 2016.
Given our position of working with both the incumbents and the potential disruptors, we currently sit at the crux of Mobility innovation, witnessing the spike of innovation activity as well as the multitude of challenges that this industry is currently facing.
Mobility Insights from Partners
In the past month, we have just concluded both our inaugural APAC Summit in Singapore as well as our latest Summer Summit in Silicon Valley. Both of these events included key professionals from the Mobility industry discussing about the future of Mobility and the key trends affecting the market over the next 5-10 years. A common view among all the speakers is that the disruptions are predominantly in four key areas: Connected Vehicles, Autonomous Driving, Electrification of Vehicles and Mobility-as-a-Service.
Connected Vehicles:
The proliferation of communication and wireless technologies over the last 25 years has first enabled the average commuter to speak to each other while on the move. This has then progressed into allowing us to pull information from vehicles, perform remote diagnostics and track the vehicle. With the upcoming planned deployment of 5G across many markets, this will further empower Vehicle-to-Everything (V2X) communication, unlocking many applications as a result the enlargement of the data pipe as well as the reduction in latency, allowing machines to communicate better and data be transferred much faster in a field where response time is absolutely crucial.
Autonomous Vehicles:
Tesla first offered its Autopilot system back in 2014, beginning with semi-autonomous driving and parking features, although that is not without incident while on autonomous mode. The question here, however, is when will this technology be capable to reach Level 5, which refers to the holy grail of full autonomous driving without human involvement? Vehicle manufacturers are predicting that to happen in the next 5 to 10 years, while Tesla has been aiming for that to happen in the next 1-2 years.
As of now, we are still in the middle of an expensive arms race where many companies are striving to build the technology that will power the mass deployment of autonomous driving across all weather and road conditions. However, we are already witnessing the technology ecosystem getting ready to welcome this change, with many startups coming up with interesting and unexpected products in anticipation of this future.
Electrification:
Electric cars were first introduced more than 150 years ago and we have seen its rise and fall over the years. With costs and environmental impact now becoming more of a concern, the appearance of better electric motors and improved battery technology has seen the adoption of first hybrid vehicles, and now, fully electric vehicles. Consumers and corporations today have more vehicle models to choose from, and I believe that this is only the beginning. The next step in the future of electric cars is to continue to improve upon the range of the electric vehicle, as well as to improve electrical supply grids and provide new infrastructure. The impact then will be significant, with direct implications to the energy and infrastructure industry, to vehicle maintenance (electric motors have fewer components than combustion engines), all the way to the safety aspect as to how we are used to making use of sound from an approaching vehicle as a warning and how this will change as well because of how quiet electric vehicles are.
Mobility-as-a-Service:
Mobility-as-a- Service, or MaaS for short, refers to the shift in consumer mindset towards the preference of shared mobility systems instead of ownership. This movement was fueled by the introduction of shared mobility service providers, a result of the push for a shared economy or "Collaborative Consumption". This trend was popularized in the last decade or so with the creation of services like Uber, Lyft, LendingClub, Airbnb and TaskRabbit. Consumers are gravitating towards increased independence and flexibility, lower overheads and general improvement in quality of services over traditional incumbents amongst the many benefits. Organizations are also affected where they cope with strategies to leverage the shared economy, or recognize the need to adapt to changing usage and ownership patterns.
Impact
As I sit here with my attempt at summarizing the Future of Mobility, I can't help but feel miniscule in the grand scheme of things. I'm sure you must also be thinking about how all these changes will affect yourself both as an individual and as a professional in your organization.
To the pure technologist, the excitement is in the technologies that are enabling this change. You can identify key technological factors with the improvement in wireless communication,
cloud computing
, artificial intelligence, edge computing, big data amongst many other underlying layers playing a big part in this large construct. To the strategist and the leaders, the challenge is to predict where this will lead towards. You should actively encourage your organization to embrace and take advantage of the opportunities that might appear as a result of this shift. Try to steer clear of potential pitfalls that might derail your growth and banish you to the land of the disrupted.
If you're directly involved in the race to create the "New" or the "Next" Mobility, I think we can safely say that as an automaker, OEM or supplier, there's no way out except to explore and invest in innovation in all directions so that you do not get left behind. This would mean the need to:
• Adopt company-wide strategies covering both internal mindset change as well as external visibility that gives you the competitive edge and the capability to create the next big thing.
• Think out of the box and to focus on the consumer and the user more than the product.
• Ensure that both in-house R&D and external innovation teams are in sync so that there is synergy, instead of competition, when it comes to adopting innovation.
• Put into place plans and policies that encourage employees and business units to be open to change while retaining core company values that drives the company ahead.
By being aware of the unknowns, that would ensure that you have the capability to stay abreast and not be left behind by a blind spot at the cusp of revolutionary change.
If you're part of an organization that is indirectly impacted by changes in the mobility industry, and this can range from being a transportation or logistics operator, infrastructure player, city planner or even solutions and service providers related to the mobility industry, there is a need to closely monitor any tectonic shifts that might move or kill your business. Otherwise, you will never know whether you can be a key cog in the moving gears of change. Examples of this include how payment gateways and Fintech companies are now improving the experience of a commuter, or how they might be a game changer in encouraging seamless multi-modal journeys. Mapping accuracies and services would also have to improve in emerging regions, as these areas typically provide the highest potential for disruption.
Even if you think you're not remotely affected by these upcoming disruptions, I urge you to think again. The repercussions of the Mobility trends go far and wide. Data flow and transfer will be more ubiquitous, meaning that there will be a general increase in the amount of data transferred at any point in time anywhere around the world. Organizations might need new IT infrastructure and devices that can handle the increase in flow and load. They might also need to implement new security policies to ensure data integrity and keep corporate information confidential. New workplace and HR plans to cover a highly mobile workforce. New real estate developments that provide enough electrical charging points. New data points and consumer usage pattern will spur on the creation of new insurance products and discover alternative underwriting methods. The list goes on with long lasting implications sending ripples throughout the world.
As Dr Sven Beiker, Founder of Silicon Valley Mobile, has shared in his Mobility keynote speech at our Summer Summit, no one knows exactly whether things will be in the next 10 years, but there is definitely visibility within the next 1 to 2 years. Whether you are a part of the game or not, we will all need to monitor the industry closely and be sufficiently agile when required to make swift changes once there is sight of a sharp turn ahead. It will be exciting times ahead, but it will be tough.
And if you happen to be someone currently thriving in the underworld, I guess it is time for you to plan ahead for change too.