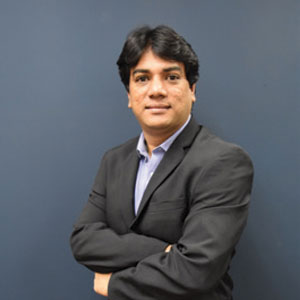 Dipankar Mitra, CEO
In the wake of blurring digital and physical boundaries, enterprises are embracing state-of-the-art technologies to maintain relevance in this era of disruption. Consequently, enterprise mobility—once a consideration, but now an integral business aspect—is what powers digital transformation through a radical rethinking of strategies, in pursuit of better business outcomes. A successful transformation, however, is governed by a caveat: managing an in-house software team and maintaining business performance in the booming open source market, with minimal risks. To enhance business performance with quantified risks and maximized customer-centric outcomes, Simbiotik Technologies challenges the status quo with its large-scale software solutions that act as a one-stop technology lab for mobile enablement in digital transformation. "Simbiotik Technologies has invested strategically in setting up R&D teams across multiple geographies to bring cutting-edge technologies to over 40 plus global & regional clients seamlessly without having to worry about the burden of legacy system maintenance and be a step ahead of this riotous start-up era," says Dipankar Mitra, CEO, Simbiotik Technologies.
Simbiotik Technologies coherently enables clients to seamlessly integrate and support key business process through single software architecture. The company maneuvers between legacy systems like Java, Dot Net, etc. and the modern technologies such as Angularjs, Nodejs, NoSQL and Hadoop, providing services like enterprise mobile and web application development, mobile enablement consulting, product development, support, and maintenance. Since vigorous dynamics in the applications require highly intelligent and advance analytical techniques, the company developed INSIGHT 4.0—a proprietary next-generation big data platform. INSIGHT 4.0 leverages artificial intelligence coupled with modeling and deep analytics to enrich customer personas and guarantee business-specific actionable insights. This enables clients to discover the shortest path to conversion, evaluate channel efficiency and identify optimal business operations.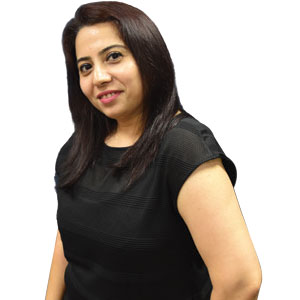 Additionally, the customer segmentation and target marketing feature of INSIGHT 4.0 not only reduces the operational costs but also increases customer acquisition and retention rates.
To accommodate a quicker "go to market" time, the company also offers a variety of products and frameworks such as MobiSENSE, an enterprise mobile application platform for instant application deployment on iOS, Android, and Windows. Also, Simbiotik Technologies' E-Commerce Portal OneTouch and E-wallet Engine has helped facilitate the implementation of fully-secured payment modules in a matter of weeks. In a nutshell, Simbiotik Technologies offers software development across diverse verticals. "Today we are working with more than four ports in Malaysia, developed half a dozen e-wallets and implemented more than twenty mobile applications for insurance, e-commerce, media, and marketing companies," adds Dipankar.
Simbiotik Technologies' ascension to success and rapid growth can be credited to the company's focus on continuous learning. "This essential strategy helps us in providing new and better solutions for our customers. We focus on aligning our clients' business goals with their technology goals," explains Dipankar. One of Simbiotik Technologies' clients, a top ten ranked global advertising network, looked to implement a global solution for the Malaysian sports community to connect players, coaches, and clubs on a real-time basis. The need for maintainable, future-proof interfaces developed with standard design patterns beset the advertising network. With the integration of Simbiotik Technologies' enterprise mobile and web interface, the client's solution connected the sports community based on parameters like location, skill level and match requirements via real-time chat-bots and booking facilities. Simbiotik Technologies' effectiveness in communication together with their deep technical expertise guarantees seamless connectivity, secure payment processing and online traffic management for all stakeholders across the network.
Looking ahead, Simbiotik Technologies aims to expand the use of fully automated Scrum and Agile Methodology with Continuous Integration (CI) techniques for Software Development Life Cycle (SDLC), Project Management and Quality for Businesses across the Association of Southeast Asian Nations (ASEAN). With a combined experience of more than 150 years in the ASEAN market, the company is all set to enable mobile businesses in developing markets like Indonesia, Vietnam, and Thailand.