A CIO's Drive for Product Development will require Sheer Innovation with Increased Market Challenges
By James Dickinson, CIO, BDO New Zealand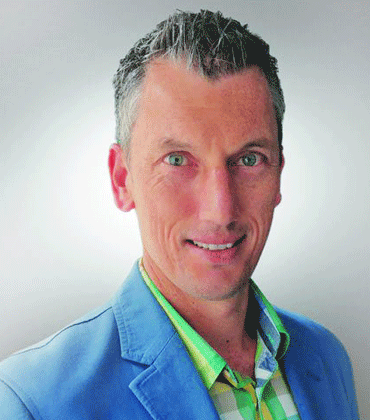 James Dickinson, CIO, BDO New Zealand
The role of the CIO is changing and we all know it, particularly for mid-size organisations. While larger companies have a greater ability to hire specialists into senior roles, the vast majority of us turn up each day with a suitcase full of 'hats' we have to wear. Whether the task is strategic, operational, digital, human resource related, or data driven, they all rely on systems that the CIO assumes ownership for.
So surely the CIO owns these processes too, right? Well even if we don't own a process or business function we do have a tremendous amount of power by virtue of the systems and resulting data we preside over.
We are in a unique position to gather insights over core business functions and therefore have the ability to spot patterns, threats, and opportunities that others might not see. So much so that I'd argue this is the essence of the value we can deliver to our stakeholders.
In a constant effort to balance thought leadership with being demand driven I talk regularly to my executives as to how they want my team and me to pull the big three levers of revenue, productivity, and cost in any given year. Productivity and cost is a comfortable and traditional space for the business to engage with IT, and goes something like; "please try to have our systems break less frequently and do that at a lower cost." Sound familiar?
However, the conversation about IT assisting in revenue growth often draws questioning or skeptical looks, particularly if you work in a traditional industry where IT plays a supporting role rather than being a headline revenue stream.
A tact that has gained traction for me is to focus on how the business defines demand-driven, sustainable, and profitable growth. This has led me to refine the conversation down to two key areas:
1. Evolution: One constant in business is change; therefore long-term success is a case of strategic evolving. An important role for the CIO is to assist the growth aspirations of the business by consolidating data from all of the relevant systems to map the evolution of its products and services on a product lifecycle continuum.
This provides the business an impartial statement of fact showing the evolution of revenue, margin, and other relevant metrics. From this view the business can quickly determine which products are growing and which are waning.
There are hundreds of tasks, key focus areas, strategies, and methodologies that can be employed to harness demand-driven profitable growth
By overlaying the competitors in the market you can quickly plot where your products, services, or indeed the market is likely to mature. This allows you to predict the demand cycles you can align your business efforts to.
The product and service evolution is plainly obvious once you undergo this task; if you have a cluster of rapidly maturing services then you are going to need to backfill with some new services before your headline products fall off the commoditisation cliff. If you have a cluster of new products and services you might spot one or more that is maturing faster than the others which will drive strategic investment or conversely divestment.
2. Time to Value (TTV): Who is time rich? None of us right? And no surprises that neither are our clients and customers. Mapping and right sizing the TTV for our products and services is critical, whether you build ships or ship fresh produce there is a sweet spot for the perceived TTV. Too fast and you are burning margin, too slow and you'll increase churn.
Again this is demand driven and IT alone sits across product and service deliverables from end to end. A particular divisional manager may only have a narrow field of view and therefore can't see let alone affect the scale and scope of change that may be required.
IT can help shape that discussion. In a previous role I was faced with a slew of angry clients who believed a particular product deliverable was too slow. By talking with each individual internal business division tasked with contributing to the deliverable it wasn't perceived there was a problem. However, we mapped the time from order to delivery and found it was 50 working days; the market expectation was less than five working days. Our TTV was way out. It wasn't a sales problem, nor was it a marketing or purely IT problem.
There were so many contributors to the product deliverable across multiple divisions that there wasn't a clear understanding of the time to deliver (TTD) in order to measure against the market perception of the TTV, resulting in an irreconcilable mismatch. The internal service was disestablished and the function outsourced, client TTV realised and fantastic growth ensued. IT alone was able to depersonalise the problem and get the business closer to its demand-driven profitable growth objectives.
The old adage that it is ten times easier to retain a client than to win a new one is particularly pertinent in this day and age. Competition is fierce, barriers to entry are being lowered, and commoditisation is rife. One age-old constant however is the client experience. Again the CIO is in a unique position to bring data sets and systems together to assist in the retention of clients through exceptional client service.
There are hundreds of tasks, key focus areas, strategies, and methodologies that can be employed to harness demand-driven profitable growth. The secret to success I believe is to keep it simple and keep lines of communication and collaboration open to both internal and external stakeholders. If you want to grow, ask the market how and nine times out of ten they'll tell you how. It may be explicitly via a campaign or implicitly through divining the data. Either way in our senior IT roles we have a wealth of information and insight to impart upon the business in an impartial and respectful manner. After all, the data doesn't lie.
Based in Auckland, BDO New Zealand provides chartered accounting and advisory services to mid-market and SME businesses. Founded in 1930, the firm specialises in Assurance and Audit, Corporate Finance, Management Development and Training, Human Resource Services, and many more.