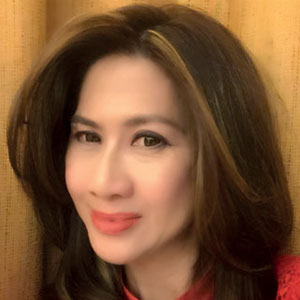 Teh Chai Peng, Founder & CEO
In order to be in the race of delivering quality products and services in this age, organizations need to embrace digitalization as it has become more of a necessity than an added advantage. As a result, more and more devices get added to the corporate ecosystem, as enterprise mobility essentially stands out as one of the driving factors of the digital revolution seen in the current day and age. "Digitalization, to an organization, is a balance of IT and business processes, and enterprise mobility is more like a tool which allows organizations to obtain that ideal balance. It is the quintessential element that allows a company to stay mobile while catering to the requirements of the customers," adds Teh Chai Peng, CEO of Complete Human Network (CHN).
Chai Peng goes on to explain how some of the predominant industries such as banking, insurance, and logistics employ enterprise mobility, all the while ensuring the security of data. At CHN, Chai Peng and team address various challenges and complexities faced by clients aspiring to reap the benefits of enterprise mobility. The company is also one of the first to offer Enterprise Mobility as a Service (EMaaS) to increase productivity and efficiency among its clientele. The company's EMaaS platform is purpose-built to cater to the requirements of varied clients, thereby increasing the pace at which enterprise mobility solutions are implemented within an organization. The platform leaps over the hurdle of data security by effectively safeguarding the network of devices against possible breaches and infringements.
By nurturing enterprise mobility, CHN fuels initiatives such as Bring Your Own Device (BYOD) and Corporate Owned Personal Enabled (COPE), creating a corporate ecosystem for secure data exchanges.
Mobility and security are becoming more like utilities, where provisioning these two essentials on a monthly basis at a premium would suffice customer needs and necessity. That is the future we are heading toward
Its end-to-end solution set encompasses Mobile Strategy Development, Device Procurement, Device Lifecycle Management, Data Security and Application Development. With this portfolio, CHN aids several industries such as insurance and banking transition from the conventional paper-based practices to a more mobile-friendly digital environment. In one of their recent endeavors, the company helped insurance executives in presenting documentation to the customers all the while enabling them to take quotes and complete payments for insurance products digitally. Chai Peng refers to the approach as "Uberizing the business" as it adds fluidity to the insurance operations. These procedures not only provide a faster time-to-market interval for insurance products but also ease operations such as underwriting.
"Enterprise mobility and data security are two sides of the coin. It is not feasible to attain digitalization without even one of them," says Chai Peng. The company has helped various organizations and government bodies realize their goals of digitalization while also maintaining security. Ministry of Communications and Multimedia (Malaysia) and Inland Revenue Department of Malaysia are some of CHN's public sector clients, which also happens to be the first few adopters of its EMaaS platform. Such accomplishments have positioned CHN at the forefront of enterprise mobility and security. Chai Peng elaborates, "Mobility and security are becoming more like utilities, where provisioning these two essentials on a monthly basis at a premium would suffice customer needs and necessity. That is the future we are heading toward." The company's mobility solutions add value to businesses by achieving compliance with regulatory standards of data protection for a variety of corporate environments. To further strengthen the security of data, CHN has partnered with OEMs such as Apple, Samsung, Microsoft, MobileIron and VMWare creating an ecosystem of secure mobile devices while seeding the concept of digitalization among organizations that hope to enhance their productivity and efficiency. Through these partnerships, CHN aspires to strengthen the IT infrastructures of organizations, enabling enterprise mobility solutions to pave the way for digitalization.