Leveraging Business 4.0 to Thrive in an Enterprise Mobility World
By Anand Bharati, Head of Automation and Artificial Intelligence for Australia and New Zealand, Tata Consultancy Services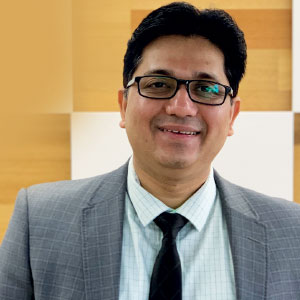 Anand Bharati, Head of Automation and Artificial Intelligence for Australia and New Zealand, Tata Consultancy Services
Seeing the benefits that digital transformation brings to industries from financial services, transport, utilities and retail is one of the many privileges of my role as Head of Automation and Artificial Intelligence for Australia and New Zealand.
Big data, the cloud, internet of things and artificial intelligence have redefined everything from simple business processes to client segmentation enabling companies to exponentially upscale their capabilities overnight.
Enterprise mobility (EM) is now driving another big wave of growth. Automation is helping to streamline EM operations while AI is making it more proactive, preventive and predictive.
This rapidly changing EM environment is enabling companies who are adapting their workforces to using mobile devices to work with greater flexibility and creating more opportunities to increase value and widen their markets.
Unlocking the potential of enterprise mobility with Business 4.0
TCS has spent a great deal of time researching what makes the most successful businesses tick so we can help them in their EM journey. A recent TCS global research study, based on a survey of 1,231 senior executives from 11 industries and 18 countries revealed a strong correlation between adopting Business 4.0 behaviours and the ability to deliver business success.
Companies which embraced Business 4.0 reported a wide range of commercial benefits including higher productivity and revenues, stronger customer relationships, access to new markets, faster time-to-market and lower commercial costs.
Our Business 4.0 framework identifies a set of four behaviours or attributes; driving mass personalisation, creating exponential value, leveraging ecosystems and embracing risk that help harness the power of digital technologies to drive their growth and transformation agenda.
1. Driving mass personalisation to a market of one customer, and at scale
The first behaviour I notice about leading companies is their ability to drive consumer loyalty by meeting ever-increasing demands for personalised services and customised products. Catering to different market segments is no longer enough. Leaders know how to make every transaction matter to each individual and they are adopting this approach on scale.
Automotive manufacturers, for example, were fast to understand the value of digitally-enabled personalisation. Additionally, the manufacturing sector servitisation leverages EM heavily to service capital assets and durable goods. The field technicians who uses mobile devices for their works, need a rich source of information about the products and customer usage patterns all the time. That help them having better and deeper customer engagement and also provide more personalised products and services, which results in multi-fold improved operational efficiency and top-line growth.
2. Creating exponential value

The second key behaviour I observe about high growth organisations is that their business model leverages value from transactions at multiple levels and expands addressable markets. Leaders are enlisting TCS's help to deploy digital technologies that unlock exponential value by targeting a wider range of customers. Many are also creating greater value by collaborating with others including their competitors.

In this scenario, our clients in bricks-and-mortar retail are increasing foot traffic by partnering with rival e-tailers and shopping mobile apps organisations as pick-up points for online shoppers. Others, from software providers to tyre manufacturers are adopting servitisation models, replacing the sale of goods with the provision of services. Leveraging EM has helped these organisations to capture untapped customer segments.

3. Leveraging ecosystems

Many of the leading companies we work with are collaborating with multiple partners inside and outside their supply chains to bolster their innovation capabilities. Investing trust and discarding proprietary approaches to data and ideas hold many companies back. But adopting this approach is enabling many of our most successful clients to access skill-sets not available in their own talent pool and to introduce products and services that they could not provide alone.

One of the key reasons to adopt EM is to improve the agility and velocity of the organisations. Partnering with an organisation, like TCS, that specialises in creating secure mobile apps and analytics for mobile devices is a good way to expedite the adoption of EM. Developing these capabilities in house is likely to be expensive and take much longer.

These digital ecosystems of partners will allow organisations to be more nimble and adaptive without having to worry about infrastructure management and associated services.

4. Embracing risk

What business can achieve today was not possible in our wildest dreams a decade ago. The final attribute I see in leading companies is that they leave room in their planning for flexibility. They build strong research and development capabilities to test new ideas and ensure their teams are aligned towards the same goals.
The 'mobile first' strategy doesn't suit every organisation. While EM improves productivity, it also has implementation challenges like managing the security of the mobile devices and analyse huge amounts of data generated by them. Hence, companies needs to ensure their EM strategy is carefully designed to deliver the strongest return on investment by keeping any risks in mind.

How automation and AI will help accelerate the journey to Business 4.0 in an EM world

TCS's next generation, Machine First Delivery model, uses automation and AI to provide more consistent, quick and quality customer experiences. Self-service portals, chatbots and straight through processing dramatically improve operational efficiencies for EM while unified monitoring to track mobile device usage helps organisations to understand usage patterns and take necessary actions.

The ability of AI to understand mobile devices usage patterns is driving cost optimisation and employee productivity. It can rearrange applications on mobile devices, giving more priority to those more frequently used or automatically allocate more resources to top priority applications.

Security is one of our clients' greatest concerns particularly those running "bring your own device" workplaces. Automated rolling out of security patches to numerous mobility devices and tracking regulatory and security compliant status of the devices is the one way we help our clients create a more robust EM ecosystem. Additionally, combining the power of automation and AI can help chief security officer devise strategies for EM, as a lot data from different mobile devices and actional insights can be garnered on regular basis.

Mobility maintenance is another complex problem, which AI is helping many of our clients to address. Rather than waiting for a device to run out of capacity, AI uses predictive analytics to notify administrators in advance about maintenance needs, helping employees work seamlessly and increasing business uptime.

Business 4.0 will help organisations develop a digital DNA that helps them to grow rapidly and attract more customers by completely reimagining the way they do business in the EM environment.