Industrial IoT - A Leapfrog into the 4th Industrial Revolution
By Wing K. Lee, CEO YTL Communications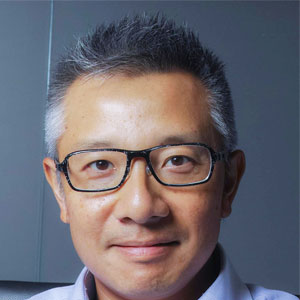 Wing K. Lee, CEO YTL Communications
The excitement has been build ingsince the World Economic Forum coined the term "4th Industrial Revolution." But, for businesses, especially in the SME sector and traditional industries, this remains an academic concept. Instead of excitement, perhaps a more accurate description is that of anxiety or more precisely, the anxiety of missing out.
The smartphone has absolutely transformed our societies— especially in emerging countries where it has become the primary means of computing.
In Malaysia, the best selling smartphones are priced between $200- 300 USD. To be sure, these are pretty decent devices for selfies and social media but readers of this magazine would probably not consider them a PC/laptop replacement.
Having said that, a lot has changed in the area of mobile app development. The days of doing heavy lifting at the application level are giving way to increasingly sophisticated development frameworks such as Firebase, backed by the vast computational and storage capability of the cloud. In this new paradigm, a great user interface and navigational flow is what we need to focus on.
Every time we use Gmail, Facebook or Spotify, we are benefiting from this new paradigm. I would propose that this same paradigm would and should apply to Industrial IoT (IIoT).
In short, mobility and cloud services will democratize IIoT for the SMEs and traditional businesses. In many parts of the world, businesses are still in an analog mode. Being a digital business is not just about having an email domain or a company website.

When I first moved to Malaysia, I was surprised to see CCTV's everywhere I go—from convenience stores, electronics shops, to even street side restaurants. One has to wonder if these analog cameras are really helping improve business performance. And, who has time to review linear analog recordings on the PVR to figure out when someone shoplifted or to investigate fraud? In final analysis, the primary benefit of these CCTVs is merely a deterrent.

Imagine if we replaced these analog cameras with digital/IP cameras and streamed the video traffic to the cloud instead. Store retail footfall can be automatically tabulated based on time of day, day of week and even heat maps of where people spend time in the store. With advancement in facial recognition, attendance of store staff can be automatically tracked and store visitor demographics can be profiled.

There are so many such similar examples I have seen.

In the business environments of siloed processes and systems, the opaqueness will surely invite leakages, inefficiencies, and frauds.

Cloud technology has matured and is now ubiquitous. Many of the world's largest tech companies run on public cloud. And we don't need to be one of these tech giants to be using G Suite and Office365 or even WhatsApp, and WeChat to conduct business. Remember when WhatsApp was a 50-person company? We certainly had no problem conducting business using it. We believe that companies are more ready to run their business using the cloud than most would think. Of course, if the data is sensitive or regulation dictates, hosting using private cloud or hybrid cloud are entirely viable options.

In fact, we have already proven the viability of this model at scale. In support of the Malaysian national public school system, YTL Communications built and operate the largest private cloud platform for digital learning in the region. As opposed to setting up servers in each of the 10,000+ schools—clearly operationally unsustainable—we opted to deploy 4G connectivity to the schools and deliver the learning platform as a cloud service. The elegance of this approach is clear: the moment a school connects to the Internet, the digital learning platform is immediately accessible; along with that content from the likes of Khan Academy and collaboration tools powered by Google's G Suite for Education. Learning has become anytime, anywhere thanks to the ubiquitous cloud and our nationwide all-4G network.

We see enterprise mobility as much more than connectivity and we are excited about the future we have designed and built our company for.