How Mobility is Leading Digital Transformation
By Mitch Black, President, MOBI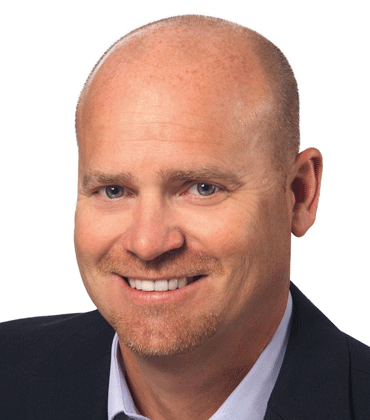 Mitch Black, President, MOBI
Digital transformation is the change associated with applying digital technology to business activities, processes, and strategies to fully leverage digital technologies and their impact in a strategic and prioritised way.
Technology alone does not drive digital transformation. Rather, businesses must reshape the way they strategise, utilising technology to find more efficiencies and opportunities for collaboration.
It's clear mobility has emerged as a business-critical platform that is driving digital transformation. Therefore, companies must adapt or risk being left behind by their competition.
Business leaders and employees alike increasingly desire mobile-first solutions; mobility has been proven to make both parties more efficient. The proliferation of the digital workforce, mobility's ability to transform user roles, and the need for mobility management solutions will continue to accelerate digital transformation and provide enterprises with new ways to leverage mobility in their business strategies.
Mobility is Now a Requirement
Mobility is about empowering your workforce to access work-related information regardless of where they're located, the device they're using, or where the information they wish to access is located.
With nearly 75 percent of the United States workforce expected to be mobile by 2020, organisations must begin considering how employees can remain productive and efficient while not physically in a corporate office. Network reliability, personal/enterprise data containerisation, various device options, and simple, easy-to-use interfaces offer employees a positive user experience and make for a more productive and happier workforce.

Mobility Transforms User Roles and Empowers Employees

One component of digital transformation includes engaging employees to rethink traditional business processes and tasks with new digital technologies in mind. Collaborating to combine workflows, automate tasks, and integrate technology can be demanding, but ultimately rewarding, for employees.

For instance, cable technicians or appliance repair technicians can provide context for workflows that historically required multiple apps or manual processes to access. Now, with a single mobile application, those technicians can access their appointments for the day, customers' service history, and reserve vehicles for the day's work. Additionally, once onsite at a job, they have access to manuals, videos, and other experts who can answer questions or provide additional assistance. All these efficiencies combine to increase the first-time fix rate for the technicians, reducing operating costs and increasing customer satisfaction.

Mobility management solutions

By 2020, there will be 5.5 billion mobile users worldwide and more than 947 million mobile-connected devices in the United States. Given those staggering statistics, businesses must look for ways to effectively centralise and manage their larger device ecosystems. Mobility-focused management solutions are the easiest way for companies to know where their devices are, who's using them, and what data users are accessing. They also help reduce costs associated with upgrades and plan adjustments, and they help limit the use of third parties.

As businesses continue to seek out transformative digital strategies, they need to be less focused on the basics of enterprise mobility. Instead, companies need to look to mobility-focused management solutions that are agile, adaptable, and constantly evolving to meet business needs, while also allowing internal resources to focus on the strategic future of the organisation. Implementing enterprise mobility is no longer a consideration, but a mandatory element in any business plan. Solutions and strategies are more evolved now than ever before.

Founded in 2009, MOBI is a mobility management platform enabling to centralise, comprehend, and control device ecosystems, delivering greater visibility, reduced costs, and higher efficiencies to its customers.