Enterprise Mobility -The Necessary Good
By Steve James, General Manager of Technology, Les Mills International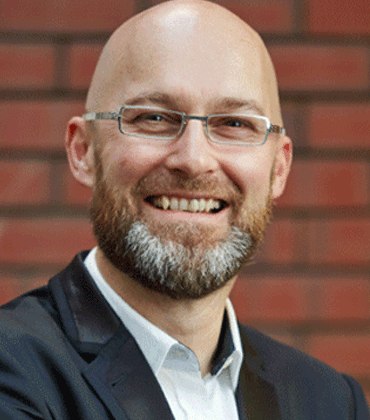 Steve James, General Manager of Technology, Les Mills International
Sitting halfway round the world in Trenton, New Jersey, I realise that Enterprise Mobility simply means "I want access to all of my stuff, all of the time."
I'm in front of a client and the pressure is on. The client asks a tough question about our product claims. I have the answer, academic research but it's just not on my desktop. I don't pause. I simply open the research folder I use in the office, grab the file and present the research. The promise of Enterprise Mobility isn't a device connecting to a network for a specific purpose. It is consistent access to the same tools I have at work - at home, in a hotel, or at an airport. I should not expect anything less because of my location nor should our teams. Given the numerous services available, there's simply no excuse for being tied to a single fixed location or device anymore.
"The promise of Enterprise Mobility isn't a device connecting to a network for a specific purpose"
Satya Nadella, CEO of Microsoft, uses every opportunity to share his vision of mobility. "…it's actually not the mobility of the device, it's the mobility of the human experience across devices". The human experience? Wait, we're talking Enterprise Mobility here, not esoteric ideas about human nature.
Should the human experience translate into an Enterprise environment? Absolutely. After all we're all humans. We spend far too much of our lives working for it not to mean something. Work must engage with us the same way we engage with our world outside of the office. Why should it be harder to "access all of my stuff, all of the time" for work than it is for me to access personal material? Companies that are engaging with their customers best are tapping the human side of their business.
As a creative technology professional, I don't simply clock in at 9AM and switch off at 5PM. Any number of things will pop into my head during the day and evening that I want to address when the idea is fresh. My human experience transitions across any numbers of services and devices throughout the day.
I concede, there are new challenges to overcome. Holding the financials and strategy of your company in a small handheld device that can be left in an office, restaurant, or hotel around the world presents some challenges. All of this can be addressed with common technologies available today.
Many mobility services are enabled by Public Cloud solutions. These cloud solutions are not the silver bullet we all hoped for by any means. Absolute statements like "cloud computing is less secure" is as wrong as an absolute statement that cloud computing is more secure. It certainly can't be your reason to not enable full mobility. Apply the same operational rigour when selecting these services that you would to any new service within your enterprise.
We all have the opportunity to place a staggering amount of information into the hands of our people. Those of us that leverage this opportunity can truly differentiate ourselves from our competitors. Many of us seek new innovations to edge ahead. Innovation has been taken out of the lab and placed squarely within reach of anyone with a smart device. You can place the largest public contribution to innovation in the history of the planet in the hands of your teams. Who doesn't want that?
Give these tools to your team. Allow them to re-think the way they work. Once you start down this path there's no looking back and in six months from now, you won't know yourself.
Founded in 1968 and headquartered in Auckland, New Zealand, Les Mills International specialises in Health and fitness, group fitness programming, team training classes, exercise equipment, and virtual exercises. Their workouts are licensed by 17,500 partners in 100 countries around the world.
Check Out Review Of CIOReview Magazine: Crunchbase, Glassdoor
Check This Out: CIOReview Overview, Muckrack