Changes in the Enterprise Mobility landscape in 2019
By Jude Tan, Head, Enterprise Mobility, StarHub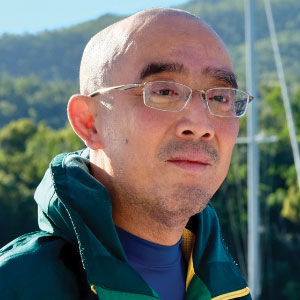 Jude Tan, Head, Enterprise Mobility, StarHub
Recent moves by the US Government have underscored concerns of security in mobile networks of the future. At the governmental level, fears of technological control over information leading to the banning of the use of Huawei networking equipment in US communications networks have sent shockwaves across the world, prompting global technology firms such as Google, Panasonic, and ARM to follow suit.
Fears of espionage and intellectual property theft underscore the need for organizations to be more aware of the potential pitfalls of technological changes in the marketplace, even as technology leapfrogs ahead with several key trends in 2019. With that in mind, what are some of the major trends of 2019?
1. IoT
Connected devices have been growing at exponential rates as technology drives the next level of productivity gains. In conjunction with the rapid development in location-based service offerings, IoT will drive changes in the logistics, surveillance, services, and government sectors, to name a few. Better algorithms in edge-connected devices will lead to efficiencies realized in managing logistics routes, reduce the need for manpower in security, enable better and more productive remote working environments in professional services and provide better public services in the government sector, ranging from traffic management to remote healthcare management. At StarHub, we have invested heavily into this area by upgrading our mobile networks to enable Narrow band-Internet of Things (NB-IoT) given the demand for intelligent solutions across various industries.
2. Artificial Intelligence
Edge devices will grow smarter. From AI driven end-user mobile devices to intelligent end-devices such as self-driving cars, smart robots, smart cameras, and smart sensors, we will see a rise in intelligent edge computing amongst connected devices.
Recent moves by the US Government have underscored concerns of security in mobile networks of the future
This will have a huge impact on the industry, with applications ranging from the mundane, like the replacement of security passes with biometric/facial recognition-based office entry points, to physical and cybersecurity threat detection and management, amongst others. Machine learning will further allow companies to enable their employees on their mobile devices, as chatbots and smart applications drive user satisfaction and productivity within the office environment. Connected devices such as smart cars and traffic cameras will share and shape traffic management routines, enabling smoother, safer, and better traffic flows in future smart cities.
3. Unified Endpoint Management
At the Enterprise level, as more and more devices come online, from traditional platforms such as PCs and laptops to smartphones and through connected IoT devices such as wireless printers and security/entry solutions, there is a real need to manage security in a comprehensive manner. Just as EMM and MDM secure mobile devices, there will be a shift towards unified, end-user computing management of security across mobile and IoT devices, apps, data management, PCs, and laptops. This is real in the context of recent cyber-security breaches, where the weakest link in the entire eco-system of connected devices have often been exploited due to a lack of a truly unified security platform. Telecommunication operators such as StarHub have created practices around this area, as the industry recognizes the need for seamless end-to-end security management. For instance, StarHub currently offers an all-in-one managed security service for mid to large sized enterprises called Managed Security Appliance Service – Unified Threat Management, which includes web content filtering, anti-virus, next-generation firewall, and application control.
4. 5G
No industry trend commentary could go without mentioning 5G. As 5G roll-out gains momentum across the world in 2019 and beyond, what does this mean for Enterprise users? Ultra-fast speeds. Low latency. More connected devices. And yet, 5G is still somewhat of a solution awaiting commercial application. It has often been said that beyond government applications, potential use cases for 5G in the commercial world are still few and far in between. Monetization of 5G remains a concern for both corporates and operators alike. However, in urban areas where 5G would likely be rolled out first, low latency, high speeds and the ability to provide quality of service would likely positively impact the way enterprises deliver services to their end-users over the mobile and IoT space. This would translate into better user experiences and higher productivity in the end-user enterprise space.
In conclusion, 2019 is a year of change for the industry, as communications technologies rapidly drive advances in various industries. Apart from evaluating and driving these developments, the role of IT in security must keep up with these rapid changes, as issues such as cyber-threats (especially amongst edge devices) and enhanced government focus on privacy policies and data breaches become ever more prevalent.