Application Development in the Mobile TV Market
By James Crossland, Regional VP - Technology & Operations, Turner Asia-Pacific and EMEA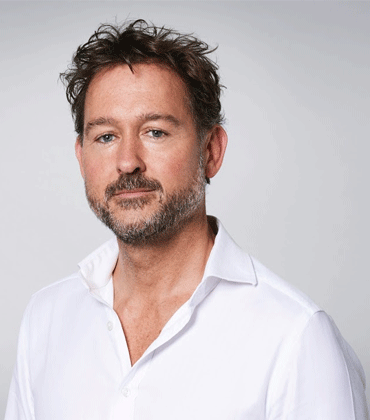 James Crossland, Regional VP - Technology & Operations, Turner Asia-Pacific and EMEA
Application development as a discipline has gone through a revolution in the television industry. Since the introduction of mainstream media player technologies in the late 1990s, to streaming video-on-demand in the 2000s, and now the prevalence of OTT platforms, video content consumption is engaging the consumer across multiple platforms at an unprecedented rate.
To be successful in this evolving world of video consumption we must connect to and engage with our consumers more directly than the traditional business-to-business models of TV broadcasting and advertising currently do.
The mobile device, which offers a much more personal and tailored experience to the consumer than other traditional content consumption platforms like TV, has quickly become an established route to the consumer as the primary digital platform for video content consumption. The growing advantage for mobile is the increasing support for the connected home, which means the devices like the TV and PC become simply another screen for the mobile device.
The current millennial and emerging generation of consumers is becoming mobile native with statisticians predicting that over 50 percent of video content is being consumed on mobile, and growing.
The current millennial and emerging generation of consumers are becoming mobile native with over half of video content being consumed on mobile
To tap into this consumer base successfully, as a television business our content and channels need to also become digital brands that can compete in this vast mobile market place and operate as curated social and branded interactive experiences. Then we need to figure out how we monetise these brands where traditional large media agencies are moving from buying audience by demographic, to a model where they can sell direct, enabled by deeper insight into the consumer themselves. Finally, the only way we can be successful in gaining insight into the consumer is to build an engaging and more personalised experience around our brands in return for data via user subscription.
So for the application developer, the focus becomes threefold; create a compelling consumer experience, drive consumer engagement in exchange for data and use that data to further personalise the experience and deepen the experience for the consumer. In reality, these principles have not changed that much from the early dot-com days, but what has changed is the explosion of content brands driven by better internet connectivity, streaming video technologies, and social media to reach new consumers and deepen engagement with existing ones.
The role of the application developer has become critical in pulling together these strands as a key part of an end-to-end commercially driven product strategy. In this world, consumer habits are ever evolving and time to market is key as is the ability to pre-empt and quickly react to change and opportunity.
The emphasis on being able to develop for multiple platforms, whilst maintaining a consistent quality user experience, as well as the ability to use APIs for connecting into monetisation and cross promoting platforms, have become key skills for the application developer. The ability to collect, analyse, and use data also enhances the personalisation and quality of engagement for the consumer.
Founded in 1970 and based in Hong Kong, Turner is a media conglomerate that creates and programs branded news, entertainment, sports, animation, and young adult multi-platform content for consumers around the world.