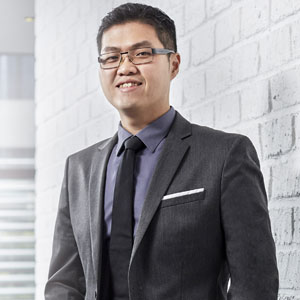 Dato' Henry Goh, Co-Founder and COO
In an attempt to leapfrog the barriers of traditional IT landscape, organizations' propensity for flexible working and managing remote operations has increased significantly, thanks to enterprise mobility. Evidently, for many companies, regardless the size and industry, the race is on to mobilize the enterprise. However, enterprises today lack understanding on how to maximize the potential of enterprise mobility solutions. On top of that, many of the deployed solutions are highly verticalized and don't complement other solutions and engagements. That's not all. The high cost of such investments and deployments aggravates the situation a notch higher. This is what MACROKIOSK intends to change. The Malaysia-founded company is a digital technology enabler, providing technologies and solutions to enterprises with the key focus of assisting them to thrive in the digital economy worldwide. MACROKIOSK's offerings are primarily based on the mobile platform and are built upon the convergence of the internet and mobility. Presently, the company powers more than 2,000 clients in 18 industries in over 37 countries with comprehensive, cost-effective, and end-to-end propositions in both enterprise mobility solutions and mobile payment services.
At the core, MACROKIOSK focuses on four main verticals: Trusted (authentication), Engagements (CRM, loyalty, two-way communications), Notifications (alerts), and Payments (particularly in the areas of mobile payments, which include face-to-face and non-face-to-face payment methods). etracker, MACROKIOSK's proprietary technology platform, forms the backbone of its enterprise mobility products and solutions by providing the middleware capability of bridging enterprises with the digital economy. Enterprises can select from a range of solutions built atop the etracker platform, through which they can reach out to the digital economy via multiple technology formats, ranging from SMS and MMS to Internet of Things (IoT) and Artificial Intelligence (AI).
The Malaysia-founded company is a digital technology enabler, providing technologies and solutions to enterprises with the key focus of assisting them to thrive in the digital economy worldwide
MACROKIOSK's enterprise mobility products and solutions are positioned under the brand name called BOLD. BOLD. emphasizes on creating beneficial usage for users and target audiences in the areas of CRM, security and authentication, loyalty and rewards management, as well as payments and analytics. With the merging of mobile and desktop users, the digital economy is significantly larger than offline economy and provides a borderless environment for MACROKIOSK users to engage actively with customers regardless of distance through BOLD. products and solutions. BOLD. has been designed to focus on the aforementioned four main verticals. These products and solutions aid offline enterprises in bringing their offerings online to reach out to the digital community efficiently while helping online enterprises in managing customers effectively within the digital economy. For enterprises that are already embracing the digital economy, MACROKIOSK's role is to converge and maximize enterprise sales and marketing reach. As a whole, BOLD. solutions assist clients in acquiring, growing, and retaining customers and payment collections.
MACROKIOSK's Enterprise Mobility Solutions build meaningful engagements through various channels to enhance enterprise mobility. To begin with, BOLD.Console is an intuitive, comprehensive and efficient interface that can be deployed across countries to enable seamless and faster customer engagement through SMS, MMS, email, and similar applications. BOLD.Key, a security and authentication solution, provides a complete, secured, and seamless real-time authentication from code-generation to verification. Collection of payments via mobile carrier billing, credit or debit cards, and prepaid top-up cards is facilitated with BOLD.Pay, MACROKIOSK's mobile payment solution.
MACROKIOSK's offices are managed by local specialists to ensure the detailed understanding of local culture and to provide better customer service. The ISO27001 Information Security Management System (ISMS) certified company plans to offer financial services like micro financing and pay-after-delivery to enterprises utilizing its BOLD.Pay services. With teams proffering quality support and service to 2000 customers over 37 countries, MACROKIOSK now seeks to design new enterprise products and solutions while also improving its current offerings by utilizing artificial intelligence, machine learning, and augmented reality to meet client needs.