Kishore Janakiraman, Founder & Director
Mobility is the future of the digitally powered corporate universe and considerably, almost all businesses around the globe have come to terms with this fact. However, there persists a challenge within the enterprises on how to move the traditional, existing business process into mobile, seamlessly with minimal effort. In order to assimilate the process and business flow at ease, enterprises must integrate with APIs/XMLs and internationally certified and acclaimed mobile development platforms. This is where Ideomind (Formerly known as UMM Technologies) comes into the picture. The company helps organisations develop seamless structures with cloud integration assistance and migration, keeping organisation's best interests and business flow in mind.
Established in the year 2007 as UMM Technologies, the company merged with Ideomind recently, turning out to be a 360-degree digital technology solution provider focused on building and delivering business specific digital technology solutions and products. Santhosh Palavesh, the Co-Founder, says, "We have established a stature in mobility and have a striking expertise in handling enterprise level mobility integrations. We also carry the tag of being one of India's top 20 finest digital firms. We're certainly proud of our swift TAT in the market."
In the past Ideomind has successfully built and implemented numerous projects in enterprise mobility. Most of these businesses thrived on mobile. The company has planned scalability, sustainability, and seamless integration with other web platforms, IoT devices, and wearables. Right from Fintech products to Smart-home Apps, Ideomind has deployed a variety of solutions, mostly due to the company's vigour to conduct research and innovate.
Ideomind has designed a parking space pre-booking application for an IIT (Indian Institute of Technology, India's premier technology institution) incubated startup and also had been the development partner of FIZZ, a fast growing deal and discount app, which lead the company to win the prestigious Paypal Mobile startup tech award.
The company also excels in providing Enterprise digital transformation solutions, Custom agile mobile development, Mobile payment wallets, Fintech Apps, Bitcoin Apps, Logistics app, Car pooling and booking engine, Marketing ERP, CRM, HRM, and ERP on Mobile.
For Zuri, India's first salon aggregator, the company has developed a web app + mobile app-based solution, as well as, won 'Best UI/UX' award for the year 2016. Nevertheless, the company has also launched a mobile first product for E-commerce with quickest TAT. Ideomind's work model emphasis-es a lot on cost-reduction and efficiency improvement for its clients. With open source, as well as International MADP (Mobile Application Development Platforms) expertise, the company's tech team always strives to save costs and add value.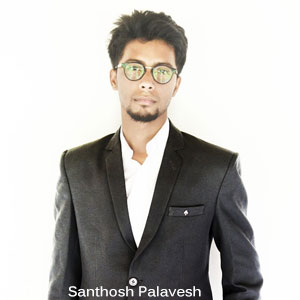 As envisioned by the Founder and Director of Ideomind, Kishore Janakiraman, the company is focused uniquely in digitising businesses and enterprises across the world enabling them to optimise resources and build scalable model. The company has a tight project management pipeline, state-of-the-art development, and also testing studio to ensure proper deliverance of projects. Ideomind comprises of a unique blend of young and vibrant professionals. The company is also in the process of procuring certifications of Mobile Security and Business Process Certification for Mobility preferred by most enterprises. Ideomind has its presence in Chennai, Bengaluru, and UAE.
Currently, Ideomind is working with enterprises like L&T, RBS, CUMI (Murugappa Group), Infinithism, and few other corporate entities across India and the Middle-East. This year, the company plans to penetrate through the European markets, and launch multiple mobile products for SME enterprises enabling them to adapt to the new and fast growing digital era. Focusing deep into Wearables and IoT-based mobile solutions, Ideomind plans to achieve unprecedented growth in the future.