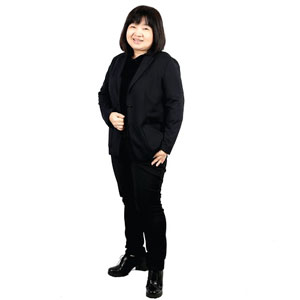 Srirat Chuchottaworn, Founder & Group Director
Enterprise mobility has evolved from being a mere buzzword to an integral business strategy that can't be overlooked any longer. A Forrester research says, about 30 percent of the global workforce constitute "anytime, anywhere information workers" and this graph is ascending at an exponential rate. The emergence of mobile workspaces has broken the stereotypes and this has reportedly yielded 23 percent more productivity with an undoubted increment in employee satisfaction. With growing requirements for anytime anywhere connectivity, enterprise mobility has come a long way from just being an alluring concept and Bangkok-based I AM Consulting has continuously worked towards making this happen. The company brings an extensive line-up of SAP-integrated solutions that are capable to push the enterprise mobility domain forward.
I AM Consulting, a SAP Gold Partner, started its journey in 2002 as a provider of consulting services for SAP ERP implementation. The company's vision was to develop strong backend for its clients. However, considering the changing business dynamics and clients' requirements for feasibility, extended features, and mobility, the I AM Consulting team went on to form a mobile team. The idea behind incorporating this team was to focus on the need for mobility, and not just backend.
I AM Consulting's distinctiveness lies in its ability to deliver solutions specifically crafted to address the pain points of an organisation. Using SAP products and its platforms such as SAP Cloud Platform (SCP), to build SAP Fiori/UI5 application which integrate to SAP Backend such as S/4 HANA - the latest ERP version that supports mobility features, I AM Consulting has designed applications to assist clients that use SAP. The line-up of their key solutions ranges from Mobile Device Management and Mobile Enterprise Application Platforms to SAP Netweaver based applications.
The company holds strong faith in the idea that clients' business process is a crucial factor and is thus focused on improving the same
The company offers customised mobility solutions with its mobile platform, which benefits an entire organisation, right from management to employees. The company, using this mobile platform, develops and creates an application for clients who use SAP and even those who don't use SAP. It offers organisations the freedom to perform and approve any task, anywhere anytime. The apps also makes from user experience with its ready to interface mobile platforms.
Owing to its innovative approach towards enterprise mobility, I AM Consulting has developed a vast client base that comprises of Siam City Cement Public Company Limited (SCCC) and Thai Airways. The company has created numerous success stories since its inception including that of Thailand's SET-listed oil and gas company, PTT. The company significantly benefitted with I AM Consulting's Mobile Approval Portal which was used to approve sub-ordinary requests for training purposes. It's an UI5 application developed on SAP HANA Cloud Platform which makes it linkable with SAP ERP Backend and SAP Success Factors cloud. The company has devised a similar portal for Sansiri, one of the leading real-estate agencies in Thailand. This platform helped the company's managers to approve almost all business processes in SAP—PR, PO, expenses, and HR. As a result, this application entirely replaced all the paper-work along with saving 30 percent of general work span.
I AM Consulting has consistently been assisting its clients in simplifying their business processes. The company holds strong faith in the idea that clients' business process is a crucial factor. It is thus focused on improving its clients' processes and extends their figures rather than replacing them with new ones. Integration remains another key focus area for the company, which helps enhancing efficiency, especially with mobility. I AM Consulting continues to find ways to serve its clients better and has consequently bagged numerous awards and recognitions. These include The Best Performance Award by SAP and Top Innovative Partner 2015 SAP Cloud Solution. The I AM Consulting team, in the future, envisions carrying this legacy ahead by enriching mobile workspace processes and consequently driving productivity for businesses.