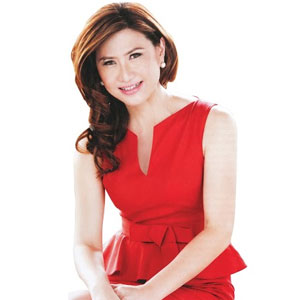 Teh Chai Peng, Founder & CEO
Mobility and Internet of Things, at present, are two major priorities of businesses that continue to evolve enabling innumerable possibilities for transforming the way we live. Gradually, the scope of mobility in enterprises is increasing and with that, security related concerns are also growing significantly. Mobile and IoT security has become increasingly important in mobile computing. However, of particular concern is the security of personal and business information now stored in mobile devices, as they remain the preferred targets of attacks. These attacks exploit weaknesses inherent in the mobile devices that can come from the communication modes like SMS, MMS, Wifi, and Bluetooth. Such security threats pose immense pressure on organisations to be assured of security and efficiency in enterprise mobility.
A business that assists companies in dealing with these concerns in the most efficient way possible is Malaysia-based Complete Human Network Sdn Bhd. Pioneering in addressing Enterprise Mobility challenges, the company undertakes projects such as BYOD (Bring Your Own Device) and/or COPE (Corporate Owned Personal Enabled). "We have done large scale deployments across corporations and across different countries with different Enterprise Mobility Technologies such as iOS, Android, Windows, and BlackBerry," details Teh Chai Peng, Founder and CEO, Complete Human Network.
CHN presents Enterprise Mobility as a Service (EMaaS) platform. The platform offers various mobility solutions and services that deal with numerous challenges, for example, Mobile Security Risk, speed to mobility project deployment, and increased Mobile IT capital expenditure. Some of its solutions include Enterprise Mobility Management, Secure Connectivity and Mobile Threat Prevention, Secure Messaging, Mobile Data Analytics Expense Management, and 24X7 Mobile Security Command Center.
We explore ideas, develop, and fine-tune our product and services with customers for continuous business innovation
To complete its end to end offerings, CHN also provides Mobile Strategy Development, BYOD Strategy and Policy development, Mobile Device Procurement, Device Lifecycle Management, Telco and Mobile Application service optimisation, and a lot more through its Mobility Consulting and Project Management services. The company proudly considers itself a trusted Enterprise Mobility service provider that has consistently supported its clients. Elaborating the company's associations with its clients, Chai Peng says, "As part of CHN Customer Advocacy Program, we explore ideas, develop, and fine-tune our product and services with customers for continuous business innovation—a truly valuable experience that results in many successful deployments of Enterprise Mobility that bring business rewards."
Reviewing the IT market, Chai Peng states that there is need for a scalable foundational mobility platform to capably address the challenges around mobile devices, due to which businesses often end up losing a great deal of money and time. Further, defining the challenges from business perspective, Chai Peng adds, "Whilst addressing regulatory compliance requirements and preventing data leak remain top priorities, driving business innovation and user productivity is equally critical. Striking the balance between the two is often challenging but remains the key success factor." Indeed, the company's partnership with technology and telco leaders such as Apple, Samsung, MobileIron, Microsoft, and regional Telco Carriers among others, which has ensured the scalability of its EMaaS platform, is beyond comparison.
As the CEO of the company, Chai Peng is best placed to speak about the various steps that the company has taken to ensure that its clients benefit with its services. Through its Mobility Center of Excellence, CHN has ensured top-notch mobility solutions to its clients. As a purpose built Enterprise Mobility provider, the company hasn't just ensured its clients of best-in-class services, but also of speed in execution with Pay Per Use pricing. With its expertise in mobility solutions, the company has served numerous leading Financial Service and Insurance companies, Government departments, and Multi National Corporations providing open framework to support the agile approach to technology, establish proper infrastructure, and facilitate technology decisions. "This is a proven partnership that leads to new breakthrough mobility innovation for our customers in Malaysia and Asia-Pacific," concludes Chai Peng.