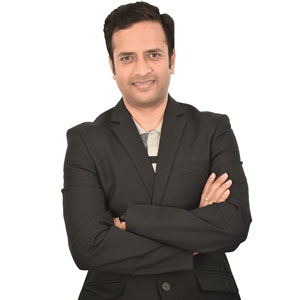 Prakash Gupta, CTO
A couple of years back, A2D24, a start-up that designs fleet management solutions, faced a peculiar challenge with one of its implementations. The solution deployed for a fleet of ambulances was distracting the users, resulting in increased response time. While the objective of deploying tablets in the fleet was to ensure connectivity and efficiency, unrestricted access to apps and games was a distraction to the drivers and users. The company realised that in order to overcome this hurdle, it needed an Enterprise Mobility Management (EMM) solution that could control access to applications on devices installed in ambulances. After a thorough research, they decided on SureMDM Suite from 42Gears as the right solution for their requirements. SureMDM suite provided the ability to lock down the tablets and offered features to remotely manage the tablets. With the help of 42Gears, A2D24 was able to ensure that users focused on the assigned tasks thus reducing the response time.
The journey for 42Gears started eight years ago when mobility was mostly achieved through the rugged handheld devices. It was a time when smartphones had just arrived on the scene and Android OS and tablets were still in the works. Today, 42Gears fulfils enterprise mobility requirements of more than 6100 customers across the world. 42Gears now provides a 24/7 support to its customers through its multiple offices around the world.
42Gears provides mobility management solutions to over 6100 enterprises in more than 105 countries. Ease of deployment and scalability of products, coupled with a responsive 24/7 product support makes them popular among their customers
"Our offerings meet all the enterprise mobility requirement of our customers. We have products that help IT admins control, lockdown, manage, and track both BYOD (Bring Your Own Device) as well as Corporate Owned devices," says Prakash Gupta, CTO, 42Gears.
42Gears offerings include compre-hensive lockdown solution, a secure browser, and a digital signage solution apart from a robust and scalable EMM platform. 42Gears EMM platform, SureMDM, can manage not only mobile phones and tablets but also other end points that are rapidly being added to an enterprise's digital workspace. This includes laptops, desktops, printers, wearables, kiosks, and rugged devices. 42Gears products work on all major platforms like Android, iOS, and Windows.
"Right from the start, we have harnessed the power of Cloud. We have been the pioneers in offering EMM over the Cloud. Going ahead our focus is on the opportunities presented by IoT. Over the past few months, our EMM has evolved into a Unified Endpoint Management platform. We now have the ability to collect device metrics to help admins perform preventive maintenance. Going forward our focus is to collect data from connected endpoints and provide the ability to perform analytics," concludes Gupta.