Complete Human Network: Why Successful Digital Enterprises Deploy EMaaS With Complete Human Network?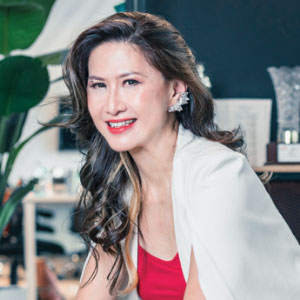 Teh Chai Peng, Founder & CEO
In today's competitive business world, digital transformation has emerged as the engine for change adoption and business growth. Besides, many companies are preparing to integrate 5G network technology with digital technologies to reap maximum business outcomes. However, excessive costs incurred in setting up the right infrastructure strain their change adoption capability. Led by seasoned experts in enterprise-mobility-as-a-service (EMaaS) solutions, Kuala Lumpur-headquartered Complete Human Network (CHN) provides companies with the resources to undergo digital transformation with minimum disruption and cost. "Amid the continuous evolution of industries, CHN has evolved from equipping enterprises with optimum infrastructure for enterprise mobility to building next-generation business applications to readying the companies for 5G adoption in a frictionless manner," says Teh Chai Peng, Founder and CEO of CHN.
CHN's next-generation EMaaS platform caters to commercial companies and government agencies that are passionate about increasing their productivity and efficiency. The platform is enabled with key telco connectivity which ensures reliable, secure, and high-speed communication among the devices. Compatible with iOS, Android, and Windows platforms, EMaaS can be availed on a pay-as-you-use basis. "Buying expensive devices with insurance policies to protect them can be a costly affair," says Teh. "To that end, we offer end-to-end devices life cycle management, mobile security solution and services to our clients, freeing them from making heavy upfront investments whilst minimizing the complexity of digital transformation. This unique approach enables enterprises to remain competitive in the market." For the delivery of hardware and secure mobile services, CHN has strategic partnerships with Apple, Microsoft, Google, MobileIron and VMWare.
CHN has evolved from equipping enterprises with optimum infrastructure for enterprise mobility to building next-generation business applications to readying the companies for 5G adoption in a frictionless manner
Beyond the infrastructure, CHN has added a rich portfolio of vertical-specific apps in its EMaaS platform. Recently, CHN introduced a game-changing insurance platform designed to assist the industry in transitioning from the conventional paper-based practices to a mobile and social network-friendly digital environment. Through CHN's powerful AI-driven content platform, the insurance agent can viral relevant content, capture customer's interest, generate leads and increase sales for insurance companies, a platform that revolutionized the industry!
CHN has helped many organizations and government bodies achieve their unique digitalization goals securely. Taking a consultative approach to client engagement, CHN regularly shares industry best practices as well as guidelines on meeting regulatory and compliance requirements. It is because of these comprehensive capabilities that CHN today is in a leading position in the enterprise mobility market. The company's broad clientele spans telco, oil and gas, banking, insurance, and aviation industries. A case in point, CHN has been helping one of the largest insurance companies in their digital transformation endeavor since 2017. Using CHN's EMaaS, the company's agents can collect, process, underwrite, and sell insurance policies effortlessly to customers regardless of their location. The client leverages CHN's mobility services to offer services outside Malaysia. In another case, PETRONAS, a large oil and gas company, used CHN's EMaaS services to explore the potential of its talented workforce and streamline its operations. Apart from achieving a mobility-driven infrastructure, PETRONAS has built vehicle tracking and geo-fencing systems by partnering with CHN.
Driven by the zeal to solve the talent shortage problem in the enterprise mobility space, CHN is working with universities and government organizations. It has formed an Industry Advisory group designed to inspire, motivate, train, and certify fresh graduates. The idea is to impart graduates with the necessary knowledge and skills for a better, connected world.
Teh concludes, "Digital transformation today is inseparable to business success and the prospects of 5G technology will only make it relevant. In such a scenario, CHN is continuously focusing on its expansion in the ASEAN region by collaborating with a prominent regional telecommunications company to help more organizations go digital."